First and foremost, God is sovereign. Nothing that happens in the whole universe is a surprise to Him. Not one sparrow falls to the ground apart from the Father's will (Matthew 10:29).
So, why do we look around at all of the tragedies and the aborted babies and think that God either has a part in it or He doesn't care about them at all? God does care and one day soon the whole world will see this and understand. They may not like what they see or how they come to understand that He is in control…but they will come to that conclusion.
Is our life in His control as well? Not in the sense that He makes us do things in our everyday lives, but He does cause things to work together for our good in the trials which we face. We may not see that this is happening and it may not feel that way at the time but God is in control. Whether the outcome is good or bad or better than we expected it to be, it is He that directs our path and the outcome as well.
There seem to be more people in America who think that they know better than God about how to live their lives, especially when it comes to being "moral" or "good". God is still in control and always has been yet people want to argue with Christians about the "mythical" book which is the Word of God. There are too many archaeological proofs which have been found all over the Middle East which point to verses in the Bible. Proving that a city or a place which was mentioned in God's Word actually exists.
In America, it seems that since our country has always been identified as a "Christian nation" many people here seem to take the message of Jesus for granted. We don't seem to put much weight in preaching or learning about Jesus or about our own sinful condition which He came to save us from. Also, it seems that nobody looks at or even cares about where their eternal destination may be, even though that is what most of the New Testament was written to prepare us for!
Our lives, as short as they are by comparison to eternity, are the spiritual proving ground for that life which we enter into after this one is done. The problem in America seems to be that nobody wants to learn about it (eternity) and they don't want to hear about their own sins or how to live righteously while going through this life. I did not say that we could live without sin, but living a righteous life is possible even when we fall and make mistakes in this life.
Living a righteous life is actually what we are called to do as a Christian. By prayer and telling others about Jesus, essentially showing the fruit of the Spirit in your life and in your walk with Jesus every day…that is living a righteous life in Christ!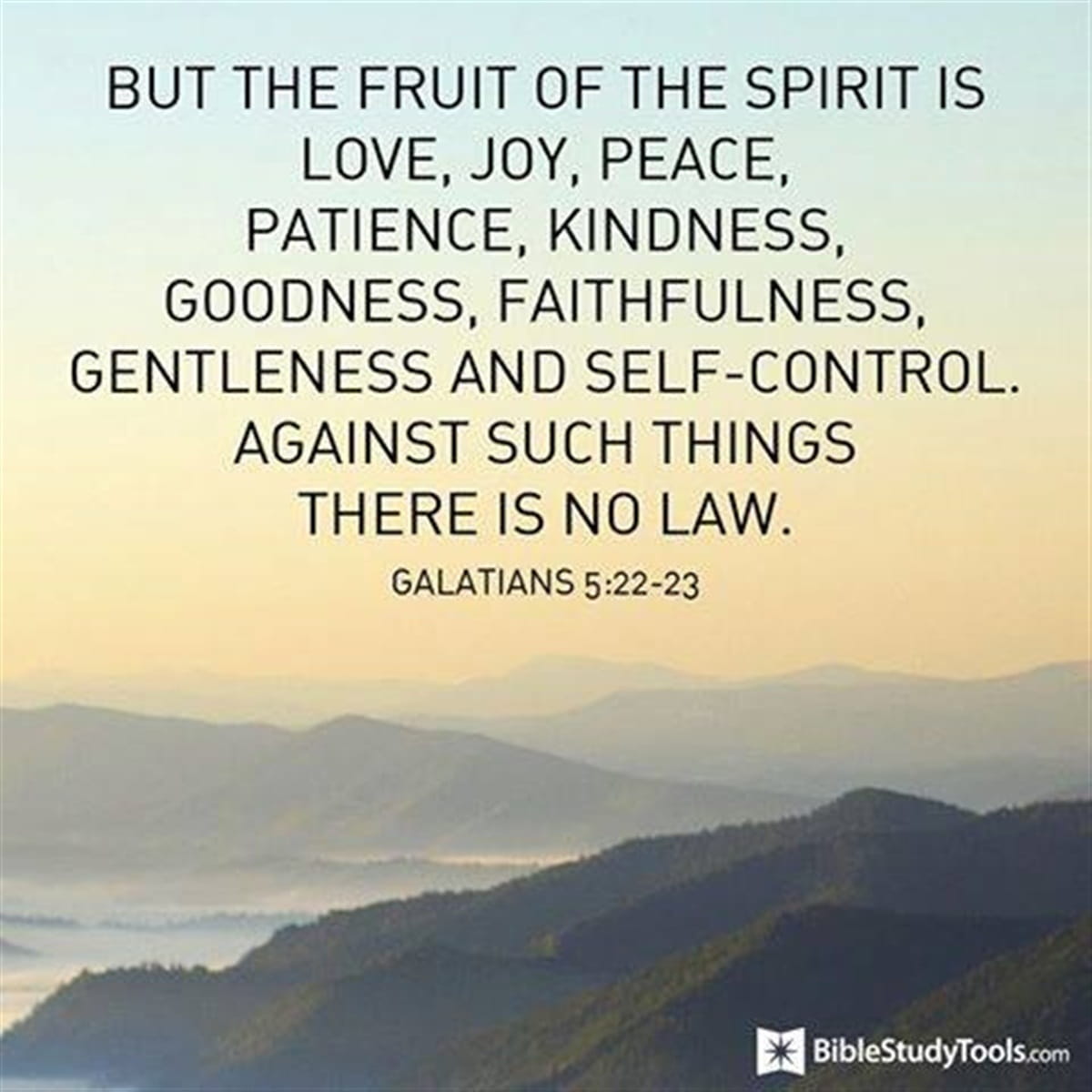 Jesus, our Redeemer, and our Shepherd knows His own and He can see the fruit which we produce in our lives and in the lives which we live through Him while we are walking with Him in this life. Is it easy to be fruitful as a Christian? That depends upon your priorities. If you place more importance on life around you or your career or your family then this life is going to feel like a burden. Some people even treat it as a hindrance to your happiness, but when you do this you are only thinking of this life and not eternity. Live with eternity in your mind so that the life around you doesn't get in the way.